🌱Over 5,000 trees planted to date!
1. Add your car or bicycle details

Download the app, register and add your vehicle details so we can accurately measure your emissions.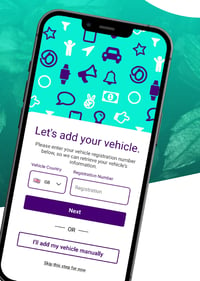 2. Automatic mileage & emissions measurement

The app tracks your mileage in the background and plants trees based on your mileage and emissions.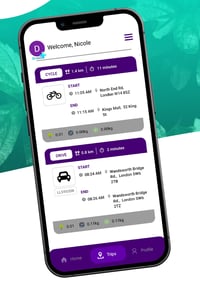 3. Grow your forest

Counteract your emissions through tree-planting and carbon offsets. Track your progress over time.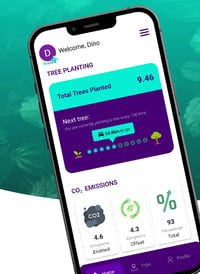 4. Get Rewarded

Receive over £30 of rewards each month. Enjoy rewards such as free e-bike & e-scooter hire, discounted EV charging, or discounts on new bicycles and electric vehicles.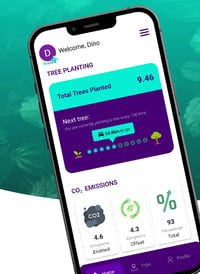 Our reward partners
We partner with leading brands to help you commute more affordably and sustainably. From free e-bike hire to 40% off a new electric vehicle, we have all your travel needs covered. Download the Breez Go app for further detail on the benefits provided through each of these partners.
Our mission
We are helping people travel in a more sustainable, safe, and cost-effective way through our products and technology.

Greener
Planting trees and offsetting your emissions as you travel

Safer
Safety features and encouraging safer driving

Cheaper
Providing you with valuable rewards and benefits
Plans
We offer various plans to suit your needs. Download our app to find out more, or visit Our Plans page.
Free
Plant trees and offset emissions
Standard benefits & rewards
1 tree = 250 miles / 400 kms
Small monthly fee
Plant more trees and offset more emissions
Exclusive benefits & rewards
1 tree = 60 miles / 100 kms
Provided to employees
All the benefits of Breez+
Sustainability meets employee benefits
Contact us for more info
Our impact
Tree planting: We've partnered up with Eden Projects, a global nonprofit NGO that plants over a million trees every day in over 10 countries around the world. See our Projects page for information on these community- based projects and the impacts they are making.

Reducing emissions and protecting the environment: We invest in other carbon offsetting and global betterment projects aligned to our mission. For example, we invest in renewal energy and environmental conservation projects in addition to our tree-planting project. See our Projects page for more information.

Cycling: We actively encourage and reward cycling across our member base. Cycling trips receive a 3x tree planting boost which means that by taking up cycling, not only do you reap tremendous health benefits, but you also contribute to our planet's well-being through our tree planting program and reduced greenhouse gas emissions.